A Bit of Forever - Now On Sale!
We are excited to announce that the first few copies of A Bit of Forever are now available for purchase. You can do so by clicking the PayPal button to the left or by clicking HERE. 
DVD Pre-Sale
The film has been completed and Copyrighted with the Library of Congress. It has also been submitted to a few film festivals for consideration. Currently we are working on a DVD including behind the scenes, production pictures and the story behind the story. Next we will be sending out copies to all of those who participated in the making of the film. We are creating a pre-order page to make this...
Almost Complete
Please accept my apologies for not writing sooner. We have been busy about our Bit of Forever business with editing, ADR, scoring, sound correcting, coloring and all else that goes into the make of a short film. We hope to have something together by the new year included a DVD of just the movie as well as interviews of people who have been affected by cancer. It is our hope to create a support DVD...
Ladies and Gentleman, We Have Picture Lock!
One of the most difficult things that we have found in the film making process is knowing when to stop. You can continue writing, filming and editing and never get the picture done. Yes you could have always gotten a scene done better. Better lighting. Better sound. Better acting. Better locations or costumes. But sometimes you just have too make due with what you have. A good story is most...
Editing Has Begun
The team at Crimson Thread Media has finally come together after a summer break to continue their work on A Bit of Forever. If you want a more detailed look of what we are doing go to our Facebook Fanpage at www.facebook.com/abitofforever. Thank you!
It's a Wrap! →
We have just completed filming. Visit our fan page for pictures and updates!
Filming - Day 1
Filming started this past week for the movie with our first location being the Alta Sierra Biblical Gardens in Grass Valley, CA. It was a warm day but the beauty and lighting inside the trail with the canopy of trees and the stream was magnificent. Tressa was a trooper hiking the trails in a full sweat suit in what ended up being a scorching day at 99 degrees. But the shots we got were beautiful...
Introducing...
We are so honored to introduce the following people to the A Bit of Forever project: Tressa Ohler as Christine, Peter Hamblin Oakes as Brad, Yvette Wright Gauff as Leslie, Brian Jagger as Dr. Laing and Elena Sogard as the Neighborhood Girl. They will be joined by Randle Rankin as 1st AD/Art Director/Musical Director, Jen M'liss Kingston as DP, Jonathan Patton as AC/Colorist, Mark Withey as...
Now Casting...and THANK YOU!
Our film production schedule is set for the month of July and we are having our casting call on Thursday, June 28th. We are so excited and hope that those in the Sacramento region will join us. If you are interested in auditioning, please email us at the email listed below. Also, we wanted to send a special THANK YOU to everyone who was able to contribute towards the initial crowd funding of our...
Onward and Upward
We found out recently that our short film was NOT chosen to be part of the 2012 Place Called Sacramento Film Festival through Access Sacramento. Though this was disappointing, it did free up our schedule to focus more on development and fundraising. We hope to have auditions sometime in June after we see about meeting our fundraising goal. If you'd like to help us get there, click on the...
"We need to find God, and he cannot be found in noise and restlessness. God is..."
– Mother Theresa
Love Never Fails
I have faced alot while my husband has been fighting cancer. I have gone through some wilderness journeys in my life. And this one is by far one of the most difficult. There is a difference when love wanes and fades away between two people. Some people give in during this time and end up divorcing. That happened in my first marriage. But to have the love of your life be challenged and possibly...
"Death leaves a heartache no one can heal, love leaves a memory no one can steal."
– From a headstone in Ireland
We are honored to have brought on board David...
Reelgrok - A Filmmakers Educational Goldmine! →
We were honored when Reelgrok decided to feature our project intro video as their websites feature reel. They also included our ad to our fundraiser in their ad space.  The training received by this website has been essential with our budgeting and business plan of the movie. We highly recommend any indie filmmaker starting out to consider signing up for this site.  Until next time! Many...
Senate Crowd Funding Bill - S2190 →
(From Reelgrok's website) The Senate is about to vote on a bill to amend the securities laws to provide for registration exemptions for certain crowdfunded securities, and for other purposes. The act is known as the ''Capital Raising Online While Deterring Fraud and Unethical Non-Disclosure Act of 2012'' or the ''CROWDFUND Act''. If you need to raise under $1M for your film, this may be a...
Watch
Shame…is the one thing that is so closely attached to the fight with cancer. For men fighting this disease, it's the face of being utterly weak to its powerful grip. To women, it's not being enough. This TED talk speaks of the grip of shame and how it's antidote is vulnerability and empathy. And that is at the very core of A Bit of Forever. It is a heart vulnerable, wide...
Anonymous asked: When do you start filming?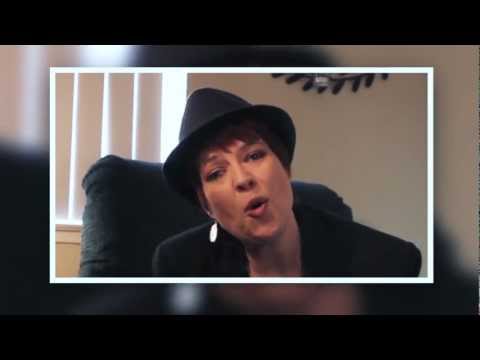 "Online learning is AMAZING! I just spent the last four hours learning about..."
– Rebecca Withey
For When I am Weak
This week has been tough. We got news during my husbands chemotherapy treatment this week that our primary care physician, Dr. Shipley, had passed away suddenly after the leukemia he had been fighting for 12 years returned. He was the one that found my husbands cancer and broke the news to us. The news of his passing floored both of us, especially with what we are facing now.  Recently, I have...
"Every great dream begins with a dreamer. Always remember, you have within you..."
– Harriet Tubman
The Birth of a Vision
There are times in your life that everything changes. When news hits that brings you to your knees. October 31, 2011 was that day for my husband Mark and I. This is the day he was diagnosed with stage 4 colon cancer that had metastasized to his liver, covering 55% of it with 15-20 tumors. Not to mention his colon was almost completely blocked. That was the day time stood still, future plans...
Our Facebook Page →